Our new Stronger together t-shirts are now fully circular! ♻️
They're made from 100% GOTS certified organic cotton and are circular, which means your t-shirt can simply be sent back to the factory once you no longer want or need it and they will recycle it.
Simply scan the QR code on the care label of your Stronger Together t-shirt to find out more or read here.
 #circularfashion

Berlin friends ❤️
We are headed your way and can't wait to see you at our first ever pop up in Germany at KONK Berlin!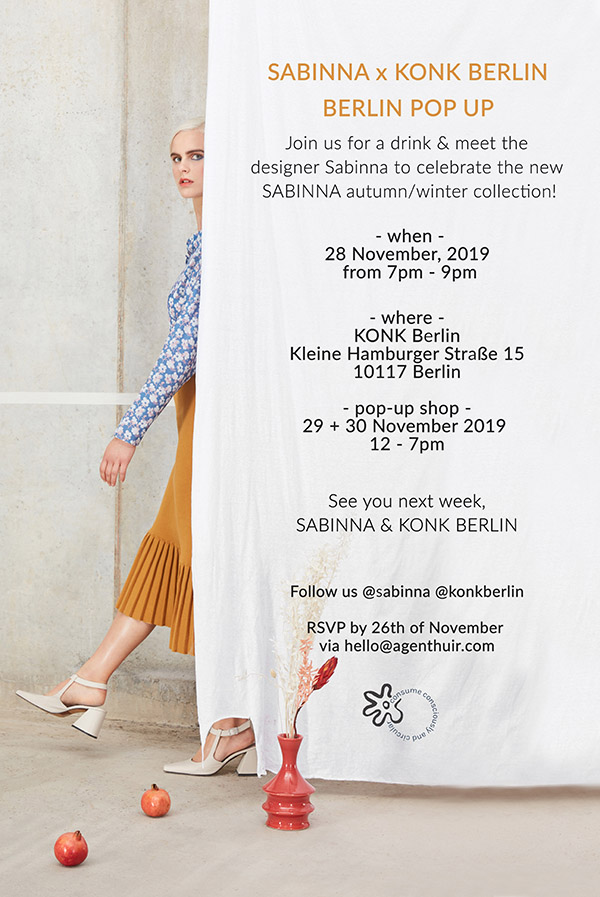 The SABINNA team's weekly favourites 💗

Anything else that happened? Oh yes! Here are some SABINNA universe news for you: 
Myself Germany is recommending our SABINNA x Karo Oh Postcard set for a conscious Christmas 👀