---
A playbook for the future of sustainable fashion, SABINNA is ethical, innovative, and female-led, dedicated to exploring sustainability beyond the product.
---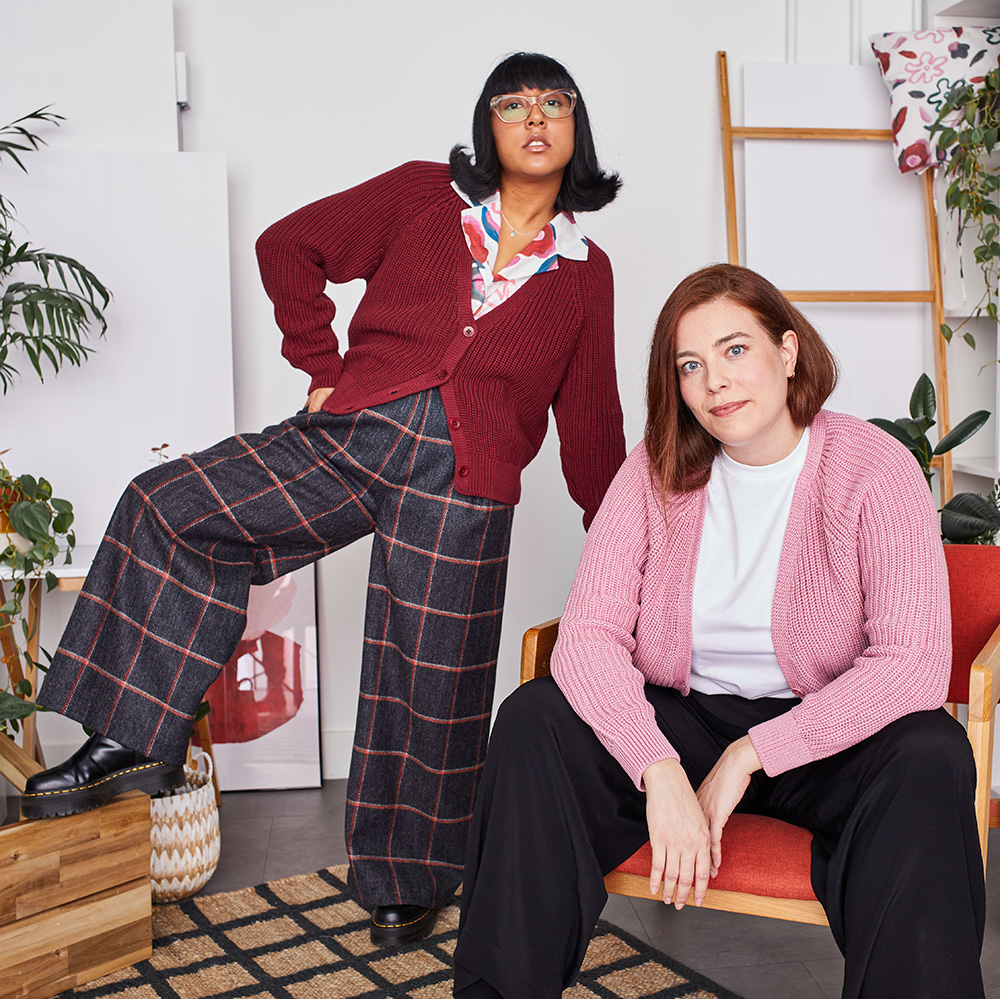 OUR MISSION
SABINNA is a female-led conscious lifestyle brand. Offering sustainable and education-led fashion, we operate from a studio and retail space in East London, as well as a small knitwear studio in Vienna. Our goal is to create ethical fashion that puts people and the environment at the forefront of everything we do, without compromising our aesthetic.
We've nurtured close relationships with our manufacturing partners in the UK, Vienna, and Portugal, keeping our production local and considered. Beyond our products, we are mindful about all aspects of our business – from eco-friendly packaging to fair wages for everyone in our supply chain.
We want to shift the perception of what sustainable fashion can look like, through our focus on bold prints, statement pieces and timeless silhouettes. Transparency is at the core of the business. By educating our customers on ethical fashion and consumption, we are combatting greenwashing and giving them the power to make informed decisions. We do this through a variety of mediums, including workshops, a podcast, and webinars.
For enquiries please contact:
THE FOUNDER
Sabinna Rachimova is an opinion leader for the future generation of creatives. After graduating from Central Saint Martins College of Art and Design, she worked for the leading fashion house Christian Dior and contemporary London brand Mary Katrantzou. As a child, she learned traditional soviet handcraft from her grandmother, developing a deeply ingrained appreciation for the craft. This early influence was a key inspiration for her namesake brand. As a double immigrant (born in Central Asia, raised in Europe, and now based in London) Sabinna is incredibly passionate about inclusivity and equal opportunities.
In addition to her work as an acclaimed designer, Sabinna is a public speaker, spreading the word about both fashion tech and sustainable fashion, as well as a consultant with a focus on fashion start-ups and education across Europe and the UK. Since 2018, she has lectured at the University of Arts London, teaching on the MA Fashion Entrepreneurship & Innovation course, focusing on sustainable business concepts to encourage her students to disrupt the industry. In 2019, Sabinna was named one of Forbes 30under30 DACH for her achievements as an entrepreneur in the sustainable fashion industry.
OUR STUDIO
In November 2019, we achieved a huge milestone by opening our studio in Hackney Wick, East London. Supported by the Mayor of London, London College of Fashion, London Legacy Development Corporation and the BFC, the space is part of The Trampery's Fish Island Village project – a campus for fashion, innovation and sustainability.
Every corner of our studio is a celebration of community, creativity and fashion, featuring a retail area and a workspace for our team. We wanted to create a space that gives the customer full transparency of their clothing, a glimpse behind the scenes into how SABINNA works, as well as the opportunity to purchase our pieces directly.
We regularly host events in this space, bringing together like-minded people together to nurture and grow our community. Everyone is welcome to visit us during opening hours to meet the team, as well as browse and try on SABINNA pieces.
We are open Tuesday to Friday from 9am - 5pm and Saturdays by appointment (email
studio@sabinna.com
)