[nm_banner image_id="30343″]
Since the outbreak of the pandemic, we've been brainstorming how we can support our community in these uncertain times. After a thorough research and talking to our community of entrepreneurs, we've decided to launch Growing together with SABINNA – a series of webinars hosted by our founder Sabinna Rachimova and some very special guests.
In the following weeks, starting on June 2nd, we'll be hosting two series revolving around the topics of 'Careers after Corona' and 'Personal Growth' to help you identify the key learning as well as focus on a positive future.
These webinars are designed for everyone, who
wants to break into the industry
is running an early stage start-up
is being forced to change careers due to the pandemic
simply wants to learn something new and expand their network
Each session will be 30 minutes long followed by a 15 minute Q&A. All webinars are free of charge. For more in depth support, you can book 1-2-1 sessions with Sabinna herself as well as our guest speakers.
Tuesday, 2nd of June: 6:30pm BST
Post Corona Work Life with Sabinna Rachimova / founder, lecturer and public speaker
Sabinna will share her key learnings and how work life will look like after the pandemic. We will cover the following topics:
Key learnings from remote work → How can we use these learnings and improve everyday logistics?

Digital life: what will stay?

Mental health: challenges that we will face when returning to work/offices 
Wednesday, 3rd of June: 6:30pm BST
How To Pitch Yourself with Denise Vorraber / Pitch Trainer
Denise will share her personal story on how she became confident and learned to pitch herself. This webinar will cover the following topics:
how someone who was shy as fuck, became a pitch trainer and speaker

actionable steps you can do to improve your self-confidence on stage

mindset tricks to keep a cool mind 

how to prepare your 1 minute self-pitch for networking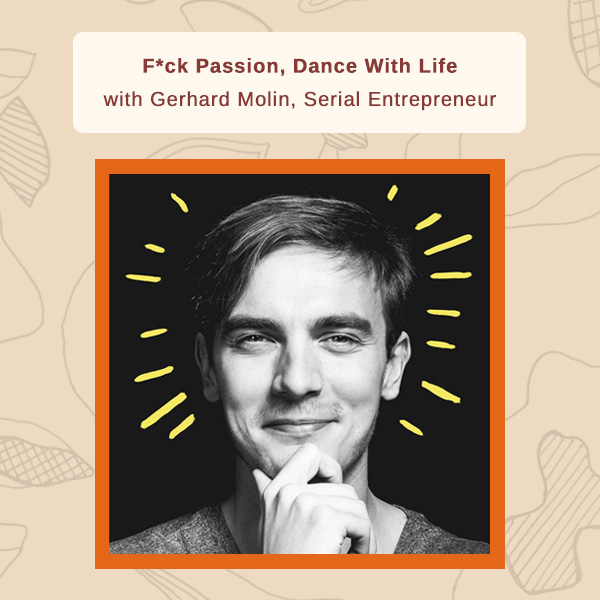 Tuesday, 9th of June: 6:30pm BST
F*ck Passion, Dance With Life with Gerhard Molin / Serial Entrepreneur
Gerhard will share his journey and explain why it's never too late to change careers, restructure your life or simply try something new. This webinar will cover the following topics:
Figuring out what you want to do
Setting realistic goals
Getting out of your comfort zone & taking risks
Comparison & intimidation
SIGN UP for Webinar
Tuesday, 16th of June: 6:30pm BST
Criticism & Feedback with Sabinna Rachimova / founder, lecturer and public speaker
Sabinna will share her key learnings and experience in providing constructive feedback as well as receiving criticism. We will cover the following topics:
How to give & receive constructive feedback
How to put feedback into practice
Allowing space for improvement
Uncomfortable conversations (salary, firing someone, switching teams etc.)