Did you see our SABINNA posters on the streets of London and Vienna?
Combining offline and online marketing tools, we wanted you to enter our digital door and explore the SABINNA world. By scanning the QR code on the poster you would be directed to a hidden section of our website that offers a special treat: a discount on the new collection ?
Have you spotted any so far? Send us a photo if you do!
PS: To scan the QR code simply open the camera on your phone, hold against the QR code and it will open the website – as easy as that!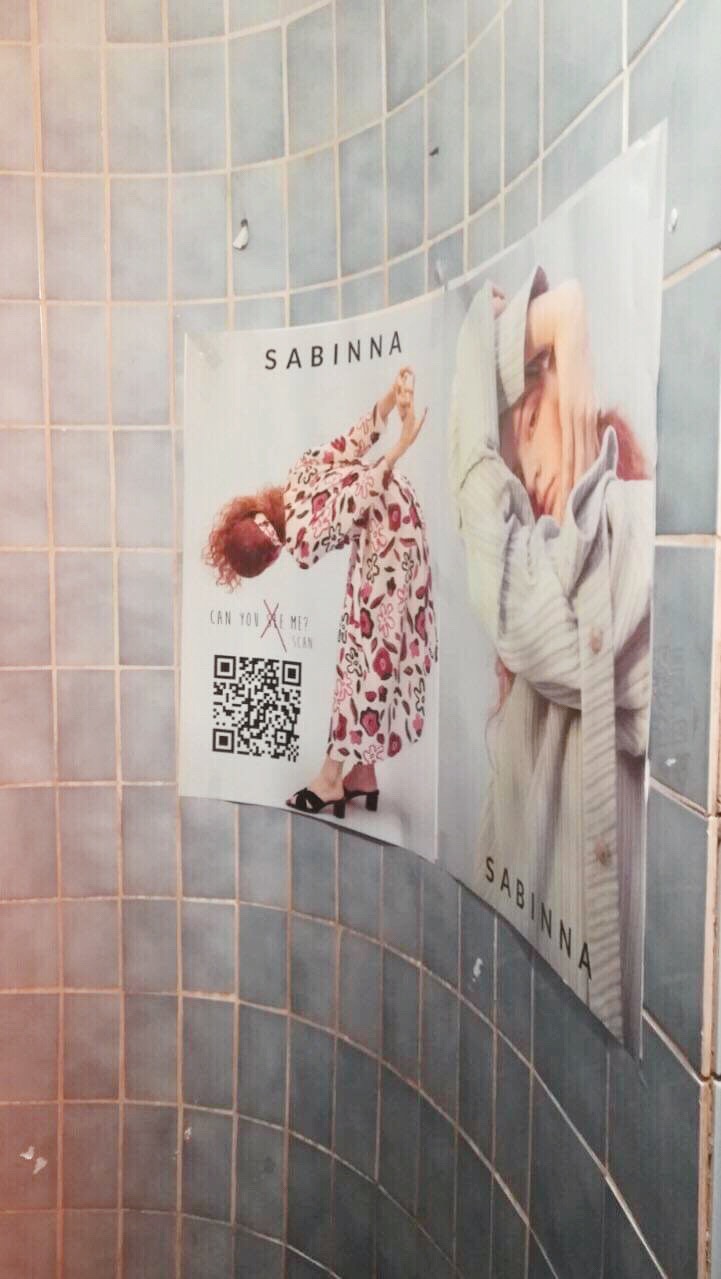 #Sabinna ? #SabinnaGirl
Follow @sabinna_com on Instagram