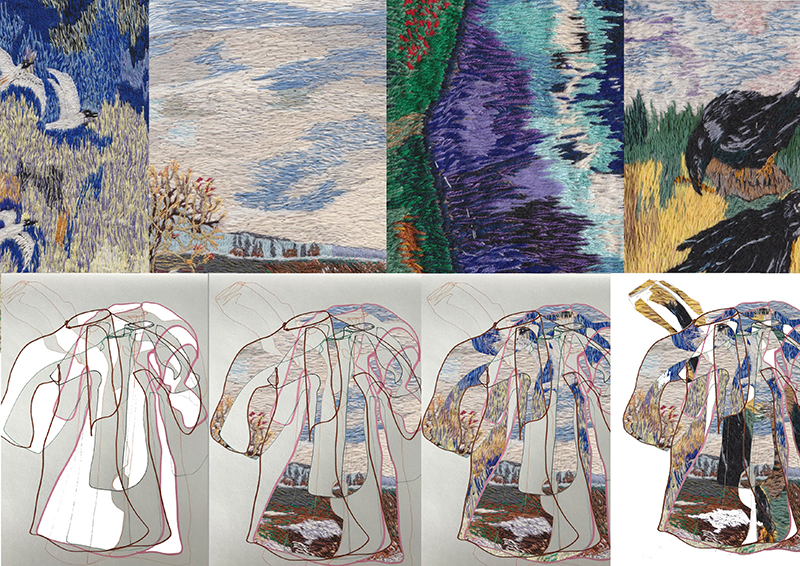 We were honoured to be a part of 'The Fabric of Reality', an immersive fashion experience that brings together innovative fashion designers and the world's leading XR artists.
Brought to you and made possible by Ryot Studio, Verizon Media's in-house creative studio and with the support of London College of Fashion's Fashion Innovation Agency, this unique collaboration will be a part of the Museum of other realities until 2021.
We have been incredibly lucky to be able to work alongside VRHUMAN.
There will be 3 beautiful digital worlds to explore: SABINNA / VRHUMAN, DAMARA / SUTU and CHARLI COHEN / JOY / ANA DUNCAN.
Explore the full video below.
"In Sabinna's story world, everything is handcrafted: objects are stitched, hand-crocheted and hand-knit, with a sculptural, transparent, multi-layered garment at the centre. She used the family archive of original embroideries her grandmother created 30 years ago, which feature the woods and landscapes from central Asia where her granny grew up, to recreate the experience of texture in the virtual world. Sound helps to bring the story to life.
Sabinna's story world theme also asks the viewer to co-create as part of the project, to virtually pin flowers on the garment in whatever pattern they like. Unlike virtual fashion shows that have tried to replicate the physical in the digital realm, the idea behind The Fabric of Reality is about introducing viewers to something they would never be able to experience in person." – Jennifer Barton for HuffPost UK.
Sabinna says: "The concept is about how to reconnect with yourself while exiting into a post-pandemic world," says Sabinna. "It's built on nature and mindfulness and the idea is that you can interact with things, create prints, add to items and have a full 360-degree experience, rather than just being a viewer of something. It will help you remember the experience on a very different level." – HuffPost UK.